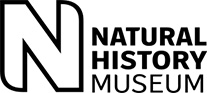 The UK's
Natural History Museum
offers this
excellent resource for the UK
. You simply fill in the first part of a UK postcode in the search box, and the database returns a list of native flora from that area. The species are listed under both common and scientific names, and clicking on the species gives a few additional details such as the family, form, provenance and in many cases, some photographs. The database could inspire many different educational activities, such as comparing and contrasting species found in two or more areas of the country, providing a "jumping off" point for outdoor investigations, where children could map the frequency and location of particular species in the local area. The possibilities are really only limited by the imagination. Unfortunately the database is copyright to the Natural History Museum - it would be great to see this as a Creative Commons licensed resource. It's a nice initiative that could be widened to a global scale.
Update (19/10/2006): this morning I read
Stephen Downes' post
, re-emphasising the value of P2P infrastructures compared to client-server approaches. It made me re-think the value of this kind of postcode database. It would be even better if there were open contribution databases, with feeds which could be federated into one... Then, students could be contributors and constructors of the resource, rather than just users.